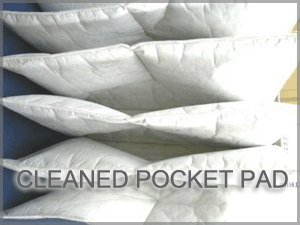 If your plant depends on industrial tube or rack filters for cleaning the air, you can face a tough predicament when it comes to replacement. Tube and Rack filters are very expensive to replace and difficult to size. Many also have specialized coatings such as PTFE. What's more, lead times for manufacturing rack filters are typically very long they are usually only available from overseas manufactures.
With these issues in mind, you need to be proactive, checking the condition of your tube filter or rack filter at scheduled intervals.
However, considering the costs and disruption associated with downtime, it is also essential to have a plan in place for ready repair or replacement in case of a filter failure in your system.
INDUSTRIAL TUBE & RACK FILTERS – RIGHT ON THE MONEY
FilterPro provides custom-manufactures specialty industrial tube, pocket and rack filters from our factory near Kansas City,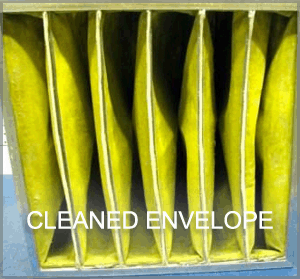 Missouri – so you can purchase top-quality, high-performance replacements "Made in the USA".
Our central location in America's heartland allows for faster delivery time compared to overseas factories, and enables us to produce and offer these filters at an affordable price.
It is more cost-effective to keep a replacement rack filter or tube filter on hand. preventing costly down time.
FILTER CLEANING: THE COST-EFFECTIVE ALTERNATIVE TO REPLACING TUBE & RACK FILTERS
If the cost of replacing your industrial tube filter or rack filter is causing financial burden, consider cleaning and reusing them instead.
FilterPro has been very successful cleaning rack filters, saving industrial customers up to 60% compared with the cost of purchasing new ones.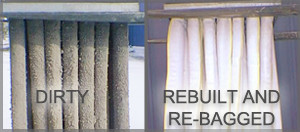 TUBE AND RACK FILTER CLEANING
Filters assembled into racks are typically very specialized – and costly – air cleaning systems. At FilterPro, we have saved customers hundreds of thousands of dollars by our unique industrial tube filter cleaning process.
Cleaning industrial tube filters and rack filters creates unique challenges. The shipping and packaging requirements, filter cleaning process, and drying times are different for each style of rack or pocket filter. It's no wonder that rack system filters
are some of the toughest filters that we clean. One of the most complex tube filters we clean has a membrane on the outside of the tubes, and contains approximately 15 small tubes built into the rack. The challenge is cleaning the filter without affecting the membrane.
*Please note: For your protection as well as ours, FilterPro requires an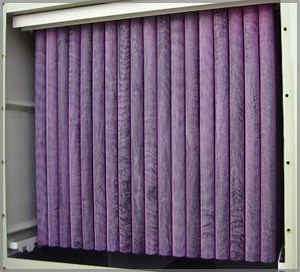 MSDS or SDS for all filters sent to us for cleaning. In addition, we cannot clean any materials classified as hazardous.*
Let FilterPro save you money, time and trouble on the replacement of your tube filter or rack filter system; Supplying parts, or extending its life through cleaning.
Give us a call today at 1-800-721-7932 and discuss your needs with one of our knowledgeable service representatives.
*Please note: For your protection as well as ours, FilterPro requires an MSDS or SDS for all filters sent to us for cleaning. In addition, we cannot clean any materials classified as hazardous.*