Here at FilterPro, we believe strongly that cleaning filters is a powerful "Green" process by eliminating landfill, reusing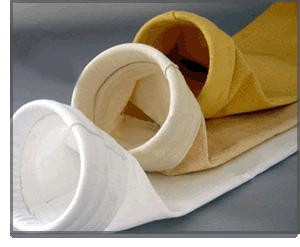 materials as well as making a significantly positive impact on the bottom-line.
FilterPro has been cleaning filters for satisfied customers since 1982, typically saving them 40% to 60% compared to the cost of dust collector replacement bags. In fact, we clean for thousands of companies and do thousands of bags every month of all shapes, sizes and configurations.  As a leading industry innovator, we have seen many competitors try – unsuccessfully – in duplicating our results. FilterPro's 30+ year track record of outstanding results for customers is proof positive that proper cleaning dust collector bags is a smart, "green" and cost-effective solution.
FilterPro has the capacity to clean the quantity and any various shape or size.  We have seen it all, and have been successful at getting good results. We offer the facilities, expertise and willingness to meet your specific needs consistently and repetitively.
Let us show you how much "greener" your plant can be – and how much your bottom line can improve.
Choose cleaning of your dust collector filter bags instead of paying for replacement. Call 1-800-721-7932 today!
FOR WHAT INDUSTRIES HAS FilterPro SUCCESSFULLY CLEANED BAGS?
-Pet Food Mfg

-Wood Fabrication Mfg

-Asphalt Plants

-Concrete Plants

-Foundries

-Power Plants


-Waste Water Plants                                                                                                                   

-Ethanol Plants (Energy)

-Food Mfg

-Powder Coating (Processors)

-Battery

-Water – Liquid Filter (No Treatment)

-Toner Factories

-Tire / Rubber Plants

-Grain Mills / Elevators

-Aggregate

-Mining

-Printing (Process & Balers)

-Paper

-Gypsum Plants

-Tile Mfg

-Fiberglass Mfg

 

-Aerospace

-Steel Laser Cutters

-Galvanizing

-Sand Blasting

-Plastics

-Pharmaceuticals

-Sand & Gravel Plants

-Refrigeration Filters

-Chemical Plants

-Charcoal

-Automotive Mfg

-Gaskets Mfg

-Tank Military Mfg

-Soil Remediation

-Bakery & Food Mfg

-Ammunition Mfg

-Boat Mfg

-Machine Shops

-Shingle Mfg

-Liquor Mfg

-Wire/Cable Mfg

– Shot & Sand Blasters
… And many more. We are ready to serve. 1-800-721-7932