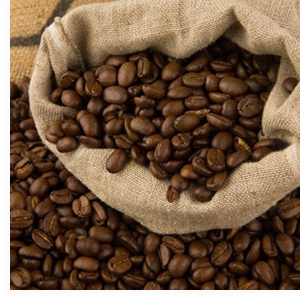 The food processing and industry are experiencing faster regulation changes in the regulations. These new regulations are meant to focus on many of the different issues that present themselves in the world today. Weather it is cross contamination or allergens they are all issues facing this industry.
FilterPro stands ready to help you work through any and all filtering needs. We have a great deal of experience in understanding the differences in the process plant, and what application requires which types of materials to maximize the performance of that process. So whether it is choosing the right material (Polyester, Polypropolene to Nomex®/ Arimid, Ryton), or getting the right coating (Singed/Non Singed to PTFE/Teflon ® or Hydro-Oleophobic) we are here to help.
FILTER CLEANING – FOOD/ FOOD PROCESSING
FilterPro is poised to determine if our unique filter-cleaning process can help you reuse the bags multiple times. If the process is able to use our cleaning process, then taking that next step and optimizing your bag material so you are maximizing that savings by increasing the number of times your product can be cleaned.
FilterPro has designed a unique cleaning program that helps the food industry meet all of the appropriate food regulations at the point the filter interacts with your process, called FilterPro–Tect.
FilterPro-Tect is focused on giving our customers the appropriate level of cleaning to meet your specific needs. As there are multiple levels to help focus on need and cost, why drive that Cadillac when the F150 is the perfect fit? But when you do need the Cadillac to meet your needs, FilterPro already has the program designed, proven and ready to help you solve your problem.
FilterPro-Tect comes in 3 levels
Defendor
Protector
Guardian
Ask about FilterPro–Tect when you call in and we will help determine what the appropriate levels are for your specific needs.
NEW FILTERS – FOOD/ FOOD PROCESSING
Use FilterPro as your one-stop supplier for all your filtration needs, whether it's blower intakes, bag house filters or parts for your dust collector.  We have standard and customer filters that can be made to your specifications and delivered directly to you.  We use Polyester, Acrylic, Nomex®/Conex ®/ Arimid, P84 or Ryton. We also can coat using PTFE/Teflon®, H/O to meet your needs.
FilterPro will help solve the most common issues such as moisture, stack emissions, or air flow reduction problems. Call us today at 1-800-721-7932.
*Please note: For your protection as well as ours, FilterPro requires an MSDS or SDS for all filters sent to us for cleaning. In addition, we cannot clean any materials classified as hazardous.*