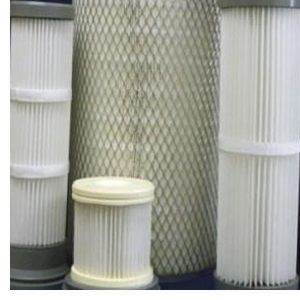 FilterPro custom manufactures high-quality, cost-effective cartridge filters for commercial and industrial dust collection.
There are many types, sizes and shapes of dust collector cartridge filters – and such different requirements from industry to industry – you can't depend on "off-the-shelf" replacement cartridge dust filters. By making your new or replacement filter to your exact specifications, you can be sure it will fit your equipment, application and environment.
Our cartridge filters are the first choice for customers in virtually every industry to collect nuisance dust, shot blasting, powder coating paint, dry chemical processing, pharmaceutical, battery recycling, mining, weld smoke, and polishing safely and efficiently.
We offer many types of filter cartridges to protect plant workers and effectively clean the plant air prior to its release into the environment. You can also be confident that FilterPro products can be made to meet the particular requirements and specifications of your industry.
COMMON CARTRIDGE TYPES:
Cartridge (being the generic term of the industry)
Canister Filters (Generally having a metal cap, and possibly inner and outer expanded metal support – made of galvanized or stainless steel)
Compressor Filters
Air / Oil Separators
CANISTER FILTERS
Canister filters are pleated elements used for dust collection.   Normally they are larger in diameter, and taller than a blower intake or a pleated dust bag.   Canister filters usually have metal end caps, and have an inner or outer core made of galvanized, or stainless (expanded metal or helix) for support.  Some will refer to a canister filter using the generic term of "cartridge".   Canister filters are commonly used for general nuisance dust collecting, shot blasting, powder coating, powder paint, dry chemical processing, pharmaceutical, battery recycling, mining, weld smoke, and polishing. We can match your OEM filter number
COMPRESSOR FILTERS
Our specialty replacement filters for screw drive compressors, both mobile and stationary.  Whether you require multi stage filtration by using an "inner and outer" filter or a simple "open/open" filter, our objective is to supply you with a quality filter at a competitive price.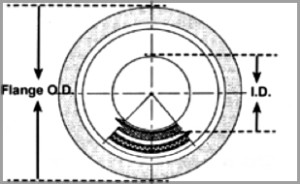 AIR/OIL SEPARATORS
The job of a separator filter is to separate the oil from the air using a coalescing function.   Separators work by trapping the oil and allowing the air to pass through the filter.  The trapped oil drains into a sump where it is cycled back up to be recompressed.   Rotary screw and vane compressors require filters that will filter any particles larger than 0.3 micron in size. Particles larger than .03 micron that pass through the air and lube oil will damage the compressor, and lessen the life of the compressor.   Our separators are constructed of a depth-loading media, which will capture dirt in the filter.
WHY CHOOSE DUST COLLECTOR CARTRIDGE FILTERS FROM FilterPro:
Our entire line of premium replacement dust collection filters, compressor filters and intake filters exceed industry standards.
All types of pleated filter cartridges, dust bags and canister filters are manufactured precisely to your needs and specifications.
Our knowledgeable, helpful engineering staff will size and determine the correct media for your specific application to ensure the right fit and top-notch performance.
Increase air-to-cloth ratios without buying a new collector.
Gain extended cycle times between change outs.
Possible solution for collectors with bridging problems.
SAVE UP TO 60% WITH FilterPro CARTRIDGE CLEANING PROCESS
*Please note: For your protection as well as ours, FilterPro requires an MSDS or SDS for all filters sent to us for cleaning. In addition, we cannot clean any materials classified as hazardous.*
RESOURCES:
Cartridge Filter Medias, Types, Cleaning and Performance
What types of cartridges can be cleaned