FilterPro IS AN AUTHORIZED GOYEN® MECAIR® FILTER CLEANING VALVE DISTRIBUTOR
FilterPro provides a wide range of Goyen dust collector diaphragm valves to suit all types of pulse-jet cleaning baghouse designs. The Goyen valve cleans the filter by creating a pulse of agitating air that moves through the inside of the bag, shaking off any dirt from the outside.
FilterPro is one of the leading Goyen Valve distributors supplying valves to a multitude of industries.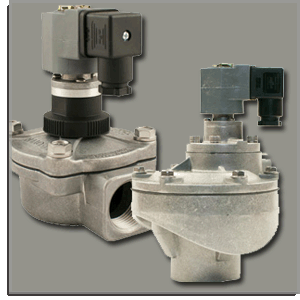 BENEFITS OF GOYEN® VALVES 
Easy to service, reducing maintenance time by up to 30%
An efficient design that can accommodate high-performing smaller valves in tight spots
Higher flow rates, outperforming many valves by 20 to 40 percent
Substantial reduction of pressure drops across the valve system
A screw-free assembly design that resists thread rusting
No modifications needed to replace existing valves of equal size
A salt spray resistance rating for extra longevity and corrosion resistance (up to 500 hours)