Pet food is handled no differently than food for human consumption, only with tighter restrictions and tougher regulations.
We serve many of the large pet food manufacturers.
Our team has vast experience working in and around pet food manufacturing.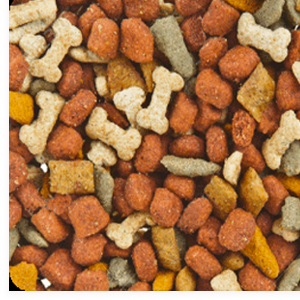 If you are producing dry or canned pet food, we understand the challenges.
Call one of our customer service reps to learn more about our cleaning programs for filter bags, blower intake filters, and pleated dust bags. FilterPro can and will save you money by reconditioning or cleaning filters.  We offer cleaning cycles with detainers to sanitize the filters, and pleated dust bags used in pet food manufacturing.
Whether your plant's main focus is on saving money or developing a sustainability program, our staff will help you lead the way in your industry.
FILTER CLEANING – PET FOOD
FilterPro is poised to determine if our unique filter-cleaning process can help you reuse the bags multiple times. If your process is able to use our cleaning process, then take the next step in optimizing your bag material so you are maximizing your savings by increasing the number of times your product can be cleaned.
FilterPro has designed a unique cleaning program that helps the food industry meet all of the appropriate food regulations at the point the filter interacts with your process, called Filter Pro-Tect.
Filter Pro–Tect is focused on giving our customers the appropriate level of cleaning to meet your specific needs. As there are multiple levels to help focus on need and cost, why drive a Cadillac when an F150 is the perfect fit? But when you do need a Cadillac to meet your needs, FilterPro already has the program designed, proven and ready to help you solve your problem.
FilterPro–Tect comes in 3 levels
Defendor
Protector
Guardian
Ask about Filter Pro–Tect when you call in and we will help determine what the appropriate levels are for your specific needs.
NEW FILTERS – PET FOOD
Use FilterPro as your one-stop supplier for all your filtration needs, whether it's blower intakes, bag house filters or parts for your dust collector.  We have standard and customer filters that can be made to your specifications and delivered directly to you.  We use Polyester, Acrylic, Nomex® /Conex ®/ Arimid, P84 or Ryton. We also can coat using PTFE/Teflon®, H/O to meet your needs.
FilterPro will help solve the most common issues such as moisture, stack emissions, or air flow reduction problems. Call us today at 1-800-721-7932.
*Please note: For your protection as well as ours, FilterPro requires an MSDS or SDS for all filters sent to us for cleaning. In addition, we cannot clean any materials classified as hazardous.*