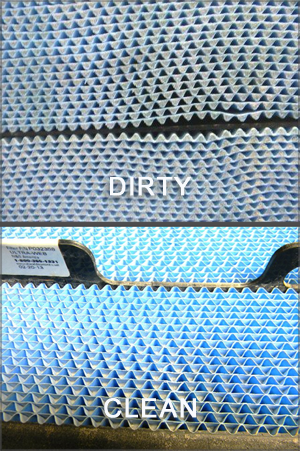 Torit® PowerCore® dust collection technology from Donaldson® Torit® is a unique technology. According to the manufacturer, the PowerCore® has been around for 10 years, but we are just starting to see these in plants.
Torit® is offering three different configurations of collectors:
PowerCore CP
PowerCore TG
PowerCore VH
The housings are smaller and shorter that traditional collectors.  Replacing the filters is simple and does not require a Confined Space Permit.
With less time to change out, less handling, and less disposal waste -this manufacturer has listened to the industries needs.
While this may be a great option, these filters are quite expensive and some models are over $400. 
YOU HAVE OPTIONS WITH FilterPro
FilterPro is able to clean PowerCore® Filters at a fraction of the cost of buying a new filter every time.
Worldwide, no other company is able to accomplish this. Our proprietary filter cleaning process  enables us to clean a filter so that it may be re-used.  We have been able to clean the same set of filters 3-4 times before a replacement set must be ordered.
FilterPro can also clean the Donaldson® Torit® Dust Collector.
DONALDSON® TORIT® DUST COLLECTOR FILTERS
Do you own a Donaldson® Torit® Dust Collector?
Donaldson® Torit®  New filters can cost up to $350.00 each. Why continue to buy new when they can be cleaned for a fraction of the price?  Doesn't s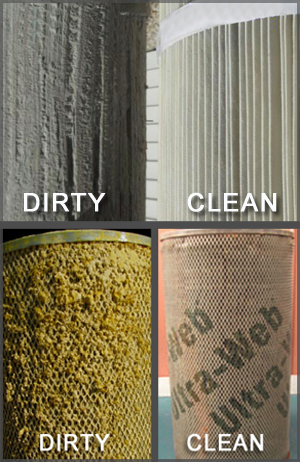 aving 40% to 60% each sound like a better option?
FilterPro cleans your filter. We do not simply blow a filter out with air(sonic). Your filter will come back clean, not "blown off."
WE WILL PROVE OURSELVES TO YOU WITH A NO-COST TEST CLEANING.
*Please note: For your protection as well as ours, FilterPro requires an MSDS or SDS for all filters sent to us for cleaning. In addition, we cannot clean any materials classified as hazardous.*
Donaldson®, Torit®, PowerCore® and Ultra-Web® are Registered Trademarks of the Donaldson Company, Inc. FliterPro has no affiliation in any way with Donaldson Company.