ASPHALT PLANT FILTER CLEANING
FilterPro specializes in cleaning filter bags for the asphalt industry.  Most facilities use 400-1200 filter bags in their collectors. Nomex and Arimid filter bags are very expensive.  High-heat filter bags range from $20.00 – $150.00 each,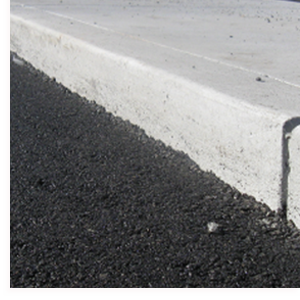 depending on the material and dimensions of the bag. This adds up very quickly considering the large quantities required to run an asphalt plant.
Natural gas plants do not require filter change-outs as often, but running fuel oil or waste oil, the hydrocarbons build up quickly on the bag filter – restricting the air flow and lowering the tonnage output of the plant.
Check the airflow and material strength of your filters during the winter shutdown.  The airflow and filter bag weight will give you a good idea if your filter bags will last another season.  FilterPro offers this service at no cost. We suggest that a filter bag is removed from five different locations in the baghouse. This will help you spot any problem areas prior to the busy season.  We will do lab testing on each filter prior to reconditioning the bag filter and compare the results to:  1.The filter after reconditioning, and 2. New filter specifications.   The material strength is tested using one of two methods;  The most accurate method uses a Mullen burst machine which will test the filter bags strength in PSI.  The Mullen burst test is a destructive test.  Please remember to tell us which testing method you want us to conduct.Contact a FilterPro team member to schedule your lab testing of your filter bags.
CONCRETE AND CEMENT FILTER CLEANING
Whether your facility uses filter bags, pleated dust bags, or cartridge filters,we can clean and restore the filter to perform as a new filter.  FilterPro has developed filter cleaning methods over the past 30 years by working with our staff engineer to develop custom solutions. We are the industry leader in cleaning filters in the cement and concrete industry.  FilterPro is able to recondition high heat (Nomex/Aramid) filters for kilns, to the more standard polyester sateen filters and polyester needlefelt filters.  We also clean shaker bag filters with or without support rings.
*Please note: An MSDS or SDS is required for the filters sent in to FilterPro for cleaning.
NEW FILTERS – CONCRETE, CEMENT AND ASPHALT
Use FilterPro as your one-stop supplier for all your filtration needs, whether  it's blower intakes, bag house filters or parts for your dust collector.  We have standard and customer filters that can be made to you specification and delivered directly to yo.  We use Polyester, Acrylic, Nomex®/Conex ® / Arimid, P84 or Ryton. We also can coat using PTFE/Teflon®, H/O to meet your needs.
FilterPro will help solve the most common issues such as moisture, stack emissions, or air flow reduction problems. 
Call one of our team members to discuss your plant needs.