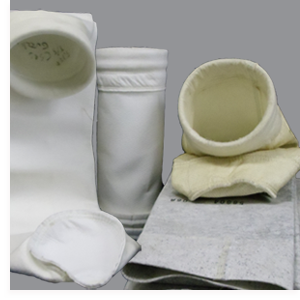 AIR FILTRATION
If you need a high-performing, well-fitted industrial filter bag for your dust collector, FilterPro has you covered. Our custom-made replacement filter bags fit your equipment, time table and budget. With so many types, sizes and shapes of baghouse filters for dust collectors – and many variations depending on the industry and application – you need the right solution for your environment.
FilterPro is the leading industrial filter baghouse manufacturer delivering new, custom made filter bags straight to your door. Our filters meet all industry specifications and requirements. In addition to filter bag manufacturing, we also clean your old filter bags—saving up to 60% off the cost of a replacement.
BAGHOUSE FILTER DESIGN OPTIONS
Our high-quality industrial filter bags are custom-made to order and manufactured to your specifications with the following:
Snap Bands Belt Loop
Raw Edge A-Hanger
Hem Strap
Cuff Loop
Rope Cuff Sewn Flat
Buna Disk
Flange Compression
WE MAKE ORDERING CUSTOM FILTER BAGS SIMPLE AND EASY
There are thousands of types, styles and lengths of filter bags. FilterPro has more than 7,000 parts in our system, so we are well-equipped to quickly turn around virtually any bag filter design you require. We have an extensive database for cross-referencing manufacturers' original equipment, filter styles, media and applications to assist with ordering or designing the right filter for you.
To match an existing bag filter, it's best to send us a sample to "spec out." If this is not practical, you will need to provide the following information:
Material type and weight
Flat width of the filter bag
Type of top
Type of bottom
Ground wire or any other special options
Our printable bag drawings will help you "fill in the blanks," making this process simple and efficient. Our experienced staff members are here to help you through every step of the process regardless of whether:
You already know the part number you need to replace
You have specifications, dimensions, a design and required media
You're looking for viable solutions to an operational challenge
HELPFUL RESOURCES FOR SPECIFYING AND ORDERING CUSTOM-MADE FILTER BAGS AND COLLECTORS:
Bag Top and Bottom Types
Types of Dust Bag Collectors
Filter Fabrics, Applications and Terms
Bag Materials and Specifications Chart
Bag Material Characteristics Chart
Filter Bag Assembly
Drawings of Bags
THE RIGHT RESOURCE FOR PRECISE, RELIABLE AND TIMELY BAGHOUSE FILTERS
See why FilterPro is the go-to baghouse filtration manufacturer for thousands of diverse and demanding manufacturing customers. Call 1-800-721-7932 and talk to one of our knowledgeable customer service representatives
Aerodyne
Aeropulse
Aget
Airtrol
Air Conveying
Air Sentry
American Air Filter
American Standard
Argo Blower
Astec Industries
Bahnson Hawley-Norblo-Envirotech
Barber-Green
Buell/Norblo
Buffalo Forge
Buhler-Miag
Carter-Day
Cedar Rapids
Clemco Mfg.
CMI
C-E
DCE Volkes
Dustex
Dusty Dustless/Griffin
Dynamic Air
Emtrol
Environmental Elements
Evo
Farr
Filter Corp.
Flex-Kleen
Fulter
GenTec
George Rolfes
Griffin
Guzzler
Hoffman
ICA/Ecolair
Kice
Kleissler
Lamson
Mac Equipment
Mikropul
Murphy-Rodgers
Norblo
Pangbom/Carborundum
Pneumafil
Premier Pneumatics
Scientific Dust Coll.
Semco/Keystone Intl.
Seneca
Staclean
Standard Havens
Stansteel
Steelcraft
Tarmac
Tec Torit/Donaldson
United Air Specialist
WW Sly
Western Pneumatics
Wheelabrator-Frye
Wiedenmann and many more..