Filter Pro is located at: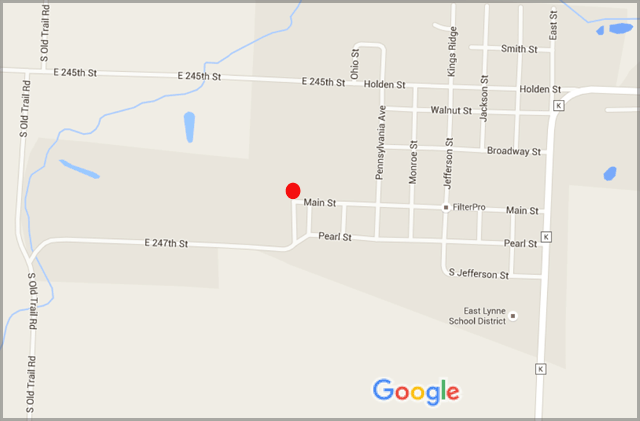 811 Main Street
East Lynne, Missouri 64743
FACILITIES
Our facilities are located on a 4.5-acre plot of land, approximately 30 minutes southeast of the Kansas City metropolitan area.  We reside in a 10,500 sq. ft. manufacturing and office building.
MORE ABOUT US
FilterPro has grown to be known for its honesty and integrity. Working to meet and exceed our customer's expectations.
We are a filtration company that specializes in air quality both inside and outside your plant. From blowers to bags, from reconditioning and recycling of filters to new filters, and parts. Our objective is increasing efficiency while reducing operation costs.
We provide:
• Years of Filtering Expertise and Knowledge
• Superior Reconditioning / Cleaning & Manufacturing
• Servicing the needs for all of your Cartridges & Bag needs
• Providing you with all of your cage requirements
• Solenoids, diaphragms and other filtration needs
•Reconditioning / Cleaning can save you 40-60% and help meet your sustainability objectives.